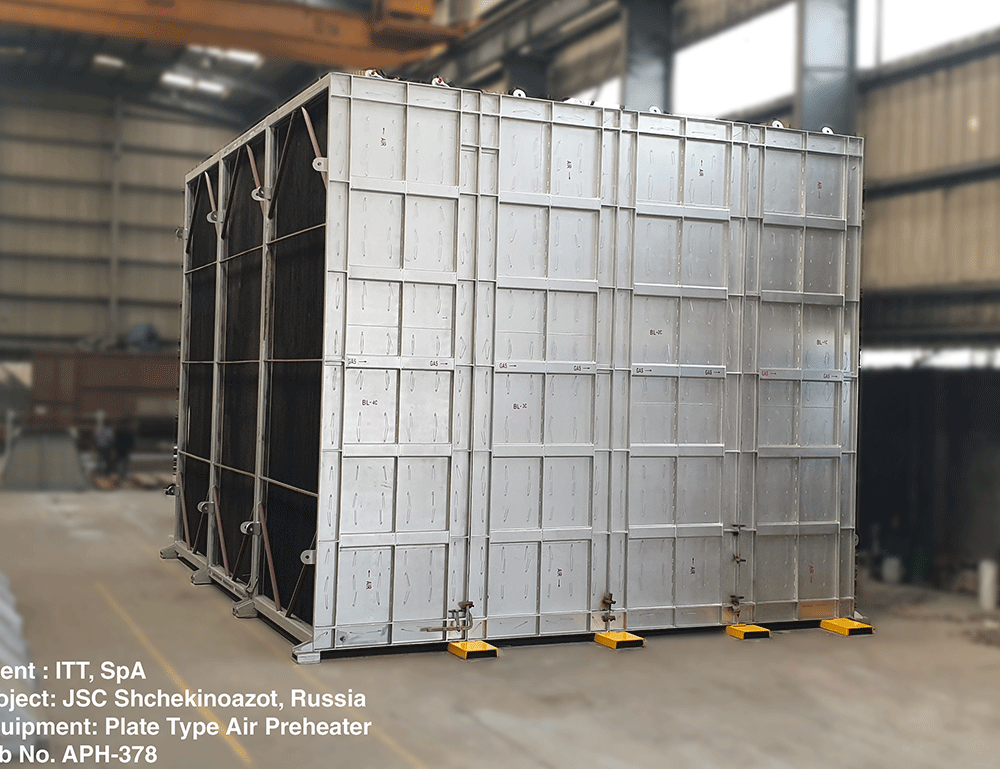 Compact Plate Type Air Preheaters for Flue Gas Heat Recovery in clean service is yet another Heat recovery equipment offered by Kamal to its valued clients.
The modular construction provides a light weight, compact Heat transfer surface. A relatively small footprint and flexibility to manage the Design Heat Duties within the available space envelope are some of the key features of our offering.
Kamal designs routinely adopt a combination of cross-flow and counter current flow to provide most cost effective designs. The design correlations have been reaffirmed by Kamal's in-house test facility specially developed for Plate Air Preheater. The unique sealing systems ensure leakages of less than 0.1 percent.
In order to meet the wide range of flue gas inlet temperatures Kamal has the capability to fabricate the modules in carbon steel, corten steel, low alloy steels and austenitic stainless steels.
The modules are pre-assembled, pneumatically tested and match marked for rapid site assembly and erection.